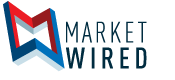 Media Advisory: York Region Families Need Public Holidays!
Retail Workers Going to York Region Council Thursday Morning - 9:00am
/EINPresswire.com/ -- TORONTO, ONTARIO--(Marketwired - Dec 13, 2017) - The politicians on York Regional Council are playing Grinch this Christmas!
They have voted to take away every public holiday (except Christmas Day) from retail workers in EVERY CITY & TOWN in the Region. By-Law 2017-55 was voted on November 16, 2017. Council did this without asking residents or retail workers what they think about the issue. People who work in stores large and small will have to be available 364 days a year.
On Thursday December 14th, retail workers will be going to York Region Council meeting to ask: Why was there NO PUBLIC CONSULTATION? Don't retail workers and their families matter? They will be bringing petitions signed by thousands of retail workers demanding a public consultation before the By-Law is implemented.
The Toronto & York Region Labour Council, in collaboration with UNIFOR 414 and United Food & Commercial Workers (UFCW) Locals 1006a and 175/633 has launched a campaign yorkregionspeaksout.ca which has generated hundreds of emails being sent directly to all the Regional Council members from workers and residents in York Region.
The YorkRegionSpeaksOut campaign is asking everyone to come out on Thursday December 14th at 9:00 am at York Regional Council, 17250 Yonge Street, just north of Eagle Street in Newmarket, to protest the Holiday Shopping By-Law, asking the Regional Council to reopen debate, undertake a region wide public consultation with staff reporting back with findings prior to a new vote.
Toronto & York Region Labour Council Media Contact:
Kiruthiha Kulendiren, Communications Coordinator,
416.575.8603 / @kirukulendiren
kkulendiren@labourcouncil.ca
Labourcouncil.ca
YorkRegionSpeaksOut.ca


Powered by